Amity Institute of Information Technology (AIIT) to train naval officers for becoming CISCO certified Network Associates (CCNA)
Date: 9/14/2009
Amity Institute of Information Technology and CISCO Regional Networking Academy kick started CISCO CCNA-Exploration Course for six naval officers at Amity University Campus, Sector- 125, Noida.

Welcoming corporate bigwigs and senior officials from Navy during the inauguration, Prof. O P Sharma-Director, Amity Institute of Information Technology shared that AIIT has also set up CISCO Regional Networking Academy in Amity University which has trained over 150 instructors and 900 students. Prof. Sharma remarked that technology is changing fast with more and more enterprises coming closer and sharing their resources. Briefing the audience about the CISCO programs, he said "Keeping in view the futuristic use of Information Technology (IT), CISCO programs have been started and are offered through various regional academies. CISCO CCNA-Exploration Course, designed for naval officers, would provide them extensive hands on experience through industry visits planned during the course".

Delivering the key note address, Rear Admiral K R Nair- VSM, Assistant Chief of Material IT and System, Naval Headquarters averred, "IT has changed the very nature of warfront and has revolutionalised it. Any force which is able to collect and analyse the information first will be the decisive one over the counterpart. Navy has reached a stage where net centric operations have become the need of the hour. With all the IT progression, what has remained salient is the man behind it. It is very essential to provide adequate training to that man force. Navy has also increased its training initiatives. As it is aptly said "the more we sweat in peace, the less we bleed in war", he remarked. He expressed his hope that the tripartite friendship among Navy, CISCO and Amity would grow and mature in future and urged the participants to take full advantage of what is taught during the course.

Exploration Course, spread over 19 days, will cover 4 modules namely LAN Switching and Router Configuration, WAN, Wireless Networks and Basic Networking Concepts.

Also present during the inauguration were Commodore A K Bahl- Principal Director (IT), Naval Headquarters, Captain D K Singh- Director (IT) at Naval Headquarters, Mr. Lokesh Mehra- Regional Manager, South Asia, Cisco Systems Private Limited, Mr. Bipin Bansal- Director, Emarson Computers, Mr. K P Singh- Team Leader, Alcatel, Mr. R D Malav – Vice President (IT), Jindal Group, Maj. Gen K J Singh- Vice Chancellor, Amity University and other senior officials of Amity University.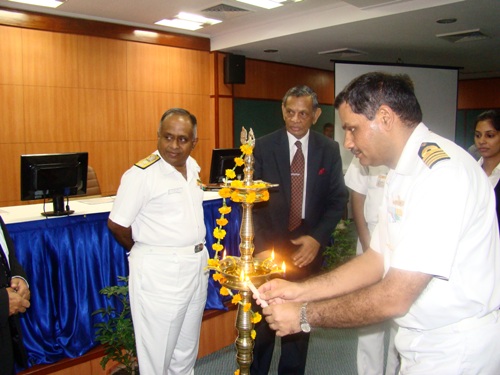 Inauguration of training program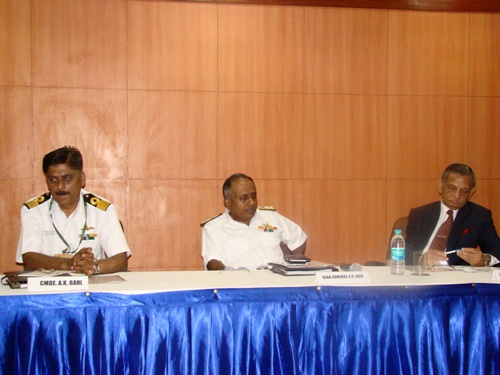 From L-R Commodore A K Bahl- Principal Director (IT), Naval Headquarters, Rear Admiral K R Nair- VSM, Assistant Chief of Material IT and System, Naval Headquarters, Maj. Gen K J Singh- Vice Chancellor, Amity University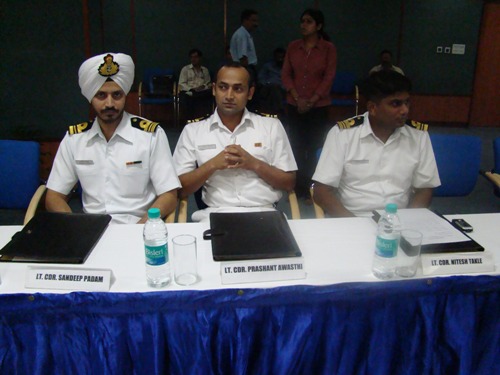 Naval officers participating in training program
Rear Admiral K R Nair- VSM, Assistant Chief of Material IT and System, Naval Headquarters addressing the gathering