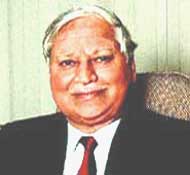 Amity has evolved as a symbol of quality education, dedicated towards giving appropriate direction to the talents and aspirations of the bright youth of our nation.
Telecom technology sector is making rapid advancements. Newer and more sophisticated technologies are making the existing ones old and obsolete in a very short span of time. The need of the hour is to provide a large pool of talented professionals, who can apply their innovations to stay in tune with the ever-changing demands of the telecom industry. Establishment of the Amity Institute of Telecom Technology & Management (AITTM) reflects a positive stride in this direction, which is aimed at producing engineers and managers capable of strengthening and broadening the base of the organization with the latest telecom technologies and services.
At AITTM, the curriculum is designed with the expert guidance of professionals from well known telecom companies, who understand the needs of both domestic as will as international market.
Besides academic education, students are also trained in ethics like loyalty, dedication and sincerity towards their employers. They are taught behavioral science to maintain positive attitude, stand by their respective organization, under all situations, particularly under stress. They learn to share the philosophy and vision of the organization and put up their best towards the fulfillment of its goals. Our target is to equip each and every student with the best education to help them achieve the best in life. I am confident, our students will more than meet the expectations of the industry when they  work with them.
I am personally thankful to all leaders of the corporate world and industry, who have inspired us to groom valuable professionals and complete human beings ready to face, in most responsible manner, the challenges posed by the induction of fast changing telecom technologies.
Lt. Gen. P.D.Bhargava (Retd.)
Director General, AITTM
& Ex. Sr. Vice President,
Ritnand Balved Education Foundation