Guest Lecture by Dr. D. K. Bhalla
Amity Business School regularly organizes Guest Lectures/ Industry Forums which aim at the overall enhancement of the students' educational experience.
A Guest Lecture on the topic 'An overview and Importance of Organizational Behaviour: Best OB Practices in Industry' was organized on 4th October, 2018 in Amity Business School for students of MBA and MBA Specialized programme. The Guest Speaker was Dr. D.K. Bhalla, IAS, Ex Secretary, Lok Sabha, Present Chief Resident Commissioner Nagaland House, New Delhi and Director ATI, Kohima.
Event Objective: To enhance the knowledge and exposure of MBA students to real-world life experiences through the rich and varied experience of the speaker.
Profile of the Speaker:
Dr. Bhalla is a Doctorate in Tourism and has a Masters Degree in Public Administration. He has a Post Graduate Diploma in Enterprise Management from MDI Gurgaon (in Collaboration with Kellogg School of Management, USA).
Dr. Bhalla has served Government in various capacities for more than 37 years as well as the parliament of India as Secretary Lok Sabha (Lower House ) from 2015 to 2018.
Dr. Bhalla has also served the largest Public Sector Unit, Food Corporation of India as Head of Personnel. Besides, Dr. Bhalla served as an officer at a very prestigious Nationalised Bank (Bank of Baroda) from 1982 to 1986. He also served as a taxman in the department of Central Excise and Customs for two years.
The event started with welcome address. The lecture started at 2:15 pm and ended at 4:30 pm. In his lecture, Dr. Bhalla introduced the students to many exclusive examples and challenges in the world economy at large with reference to the field of Organizational Behaviour. The lecture was received with admiration by the students. It was attended by 135 students of MBA and Specialized MBA programme and Faculty members of ABS. It was a truly engaging and an informative learning platform. The event ended with vote of thanks.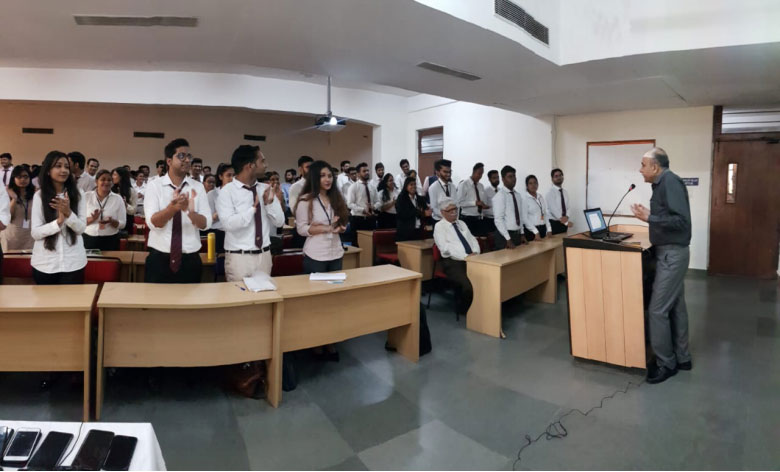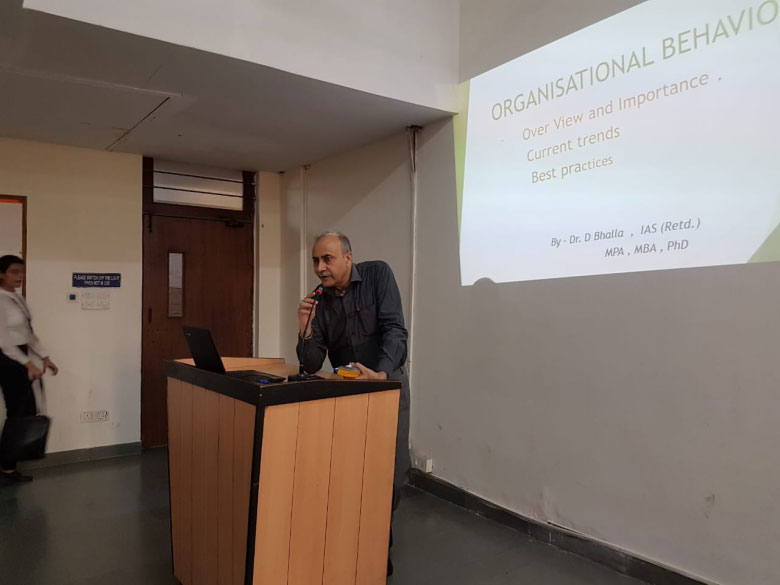 12th Renvoi - 2018
12th Renvoi -2018, International Case Study Conference, was organized by Amity Business School on the theme "Recent Business Practices in Emerging Markets" on 28th September, 2018 in F3 Seminar Hall. His Excellency Mr.Augusto Montiel, Ambassador, Embassy of Bolivarian Republic Of Venezuela in India was the Guest of Honour in the inaugural ceremony. Ms. Seema Sinha, Chairperson ISTD, Noida Chapter also graced the inaugural ceremony. In his welcome address, Prof (Dr.) Sanjeev Bansal, Dean FMS & Director ABS and Chairperson Renvoi, gave a bird's eye view about the history and journey of Renvoi. He dwelt upon the ancient origin of case studies citing examples of Ramcharitmanas, Padmavat and Akbarnama. In his keynote address, His Excellency Mr. Augusto Montiel, talked about the impact of environmental pollution on human life. He also presented a case study on Venezuela titled, "Social Inclusion as Key to Development and Prosperity" wherein he presented how proper planning and decision making can help in environmental protection. In her address, Ms. Seema Sinha, Chairperson ISTD, Noida Chapter, stressed on the need for fusion of academia and corporate by channelizing customized training and development programmes for students. A Memorandum of Understanding (MOU) was signed between ISTD and Amity University for collaboration in organizing various types of training programs. The Case Study Book of Conduit-2018 was also released during the inaugural ceremony.
After the inaugural ceremony, three technical sessions were held in which 25 case studies and research papers were presented by students, research scholars and academicians on a wide variety of topics related with the conference theme. Following panelists and jury members from the industry graced the technical sessions:
Mr. Naveen Bajaj, Zonal Sales Manager, HDB Financial
Ms. Monika Gupta, Sales Head, Genix Ventures Ltd.
Ms. Ramdeep Kaur, HR Advisor, Talentscoop Consulting
Ms. Sumedha Chatterjee, Marketing Head, BMG Group
In the valedictory session certificates of participation were given to all the participants by Prof (Dr.) Sanjeev Bansal, Dean FMS & Director ABS and Chairperson Renvoi and following winners were declared:
Winner - Ms. Rishita Aggarwal from Amity Business School
1st Runner up - Ms. Mallika Jain from Amity Business School
2nd Runner up - Ms. Shilpa Sudesh from Amity Business School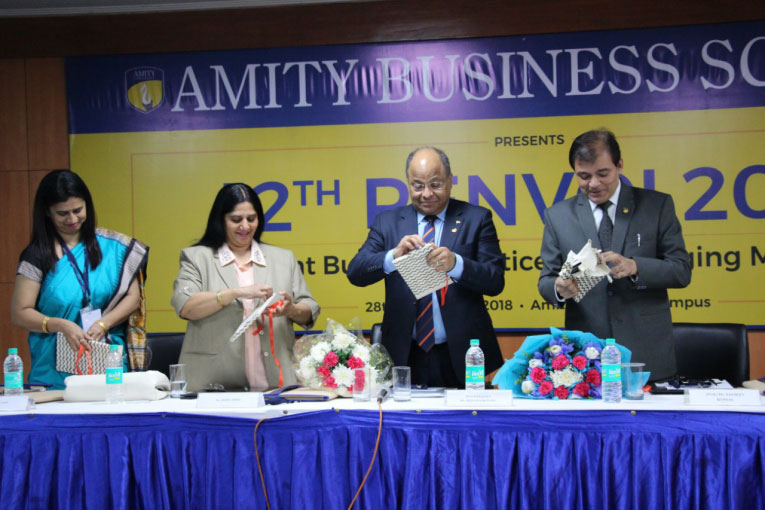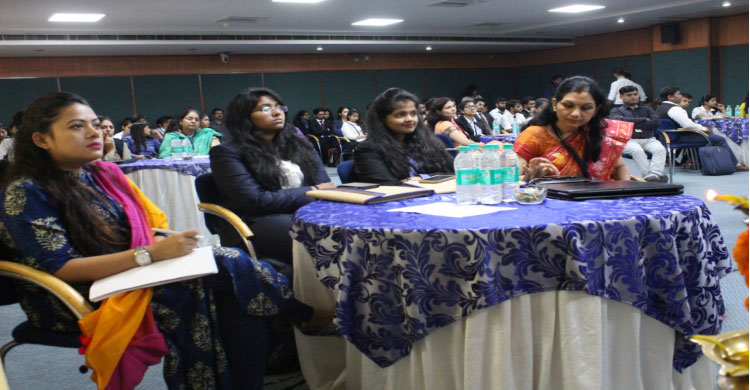 BIDA GUEST LECTURE
Guest Name: Puneet Bhatnagar
Faculty Name: Dr Anupama R
Student details: MBA (G) IT
There was a guest lecture by Mr. Puneet Bhatnagar on the latest analytical tools in the business analytics and the real-life implementation of that knowledge. The event held on 10/10/2018 from 4-6 pm.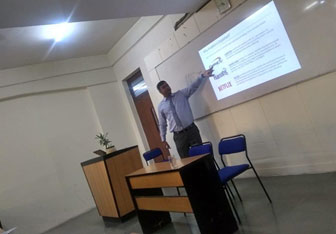 Puneet Bhatnagar
Associate vice president
Risk COO
Barclays shared services Pvt. Ltd.
Sector-62, Noida
The session was very informative for the students and they had very nice interaction with the guest lecturer during the session.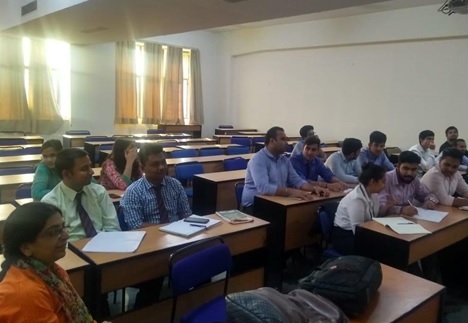 Potential benefits of business intelligence tools :
Accelerating and improving decision-making, optimizing internal business processes, increasing operational efficiency, driving new revenues and gaining competitive advantage over business rivals.
BI systems can also help companies identify market trends and spot business problems that need to be addressed.
Types of BI tools available in the market currently are :
Tableau
Microsoft Power BI
SAS
R
Pentaho etc
A brief introduction to Business Analytics


Business analytics (BA) is the practice of iterative, methodical exploration of an organization's data, with an emphasis on statistical analysis. Business analytics is used by companies committed to data-driven decision-making.
Descriptive analytics, which tracks key performance indicators to understand the present state of a business;
Predictive analytics, which analyses trend data to assess the likelihood of future outcomes; and
Prescriptive analytics, which uses past performance to generate recommendations about how to handle similar situations in the future.