Amity students have more interaction with the corporate world than any other institution. The Amity Corporate Resource Centre acts as an interface between the students, faculty and the corporate world to initiate continuous interaction with the industry, sharing the industry experiences, understanding industry needs and providing the required support to the corporate world. Amity students have interacted with over 1500 CEOs through unique modules such as CEO Dinner Series, CEOs Forum, etc. and with over 50 Global Gurus.
" I have been visiting Amity Business School in lot many Award functions and forums where I feel proud and happy to see the next generation managers grooming very well under the guidance of excellent faculty members and world class infrastructure of the campus. Valvoline has always given first hand support wherever required for the betterment.
I appreciate the effort and hard work put in by Dr. Ashok .K .Chauhan to make this possible and wish him all the best for his future endeavors. "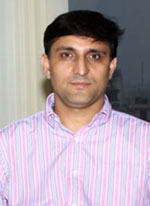 Sandeep Kalia,
CEO ,Valvoline Cummins Limited
" We have been running a campus placement program for Management Trainees and Graduate Interns from Amity and have had a longassociationwiththeinstitute.Ithasalways been an enriching experience hiring students from Amity. The students have always shown positive attitude, eagerness and diligence to learn and grow. Even after placement, their enthusiasm keeps growing and we find them alwaysinteractiveandengaged.Theircontinuous proactiveness to grasp every possible opportunity to learn new things is very commendable. The in-depth learning and professionalism these students have will definitely help them grow leapsandboundsintheirrespectivecareers.
In the years of being associated with Amity, Prospecta has seen many a young mind chart their corporate success story with us. "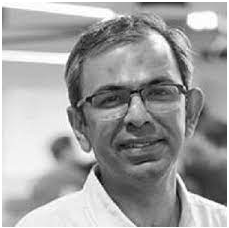 Mr. Romit Mukerji
Managing Director – India ProspectaSoftwarePtyLtd.
" Data Resolve has 5 years of association with Amity University.It's One Of The longest and worth collaborating. We wish all students good luck for their future.
It Has Always Been Good Experience with Amity University for hirings. The placements from Amity are always a success. Students are eager to learn and diligent, they bear a positive attitude. It will be our pleasure to associate for future prospects. "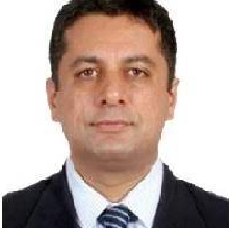 Mr. Dhruv Khanna
Co-Founder, CBO, Data Resolve Technologies Pvt. Ltd.
" Amity Initiative Of Bringing Leaders from corporate world shows the approach that has made Amity an institution. Amity practices what it preaches in the B-School and that's called leading by example. It was a pleasure speaking at the event in front of a talented and enthusiastic audience.The Questions Put Forward to me were researched and apt and that made me optimistic about the future of Indian. "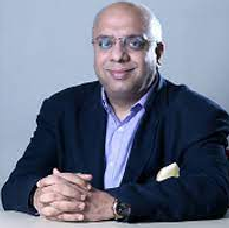 MR. ANURAG BATRA
Chairman & Editor in Chief, Business World
" QAI has recruited from Amity for a number of years. I am glad to say that they have not only done well at QAI, so many have gone on to hold great positions in industry thereafter. On the whole we have noticed high levels of enthusiasm and ethics and an openness to learn. It is also heartening to hear only good things from the students about their alma mater which is really an indication of how they feel about their tenure at the Institute. "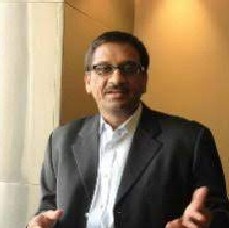 MR. NAVYUG MOHNOT
CEO, QAI Global
" What struck me when I entered the Amity campus to attend couple of events was the level of energy and enthusiasm prevailing in the institution. While I strongly believe the course curriculum is key and fundamental, overall development of personality is key to success of an individual. I see the focus in Amity on the overall development of the individual as a person. Added to this, level of participation and engagement in any task that they undertake is reflective in the way the interaction events are organized. The investments in ensuring right infrastructure that we see in Amity are I presume the enablers in the right direction .It has always been a pleasure in interacting with students in Amity and I wish them all the best in future endeavors . "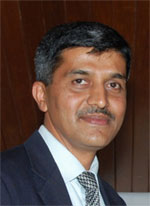 K.M.NANAIAH
Managing Director Pitney Bowes India Pvt. Ltd.
" We are moving from an Information Society to a Knowledge Society. If India has to forge ahead, we have to create knowledge hubs, to unleash the power of innovations. Our relationship with Amity is a strong testimony to Industry Academia partnership which can create these hubs. We have been recruiting students from Amity for the past few years and we feel that we can go beyond and provide them a better understanding of industry best practices. "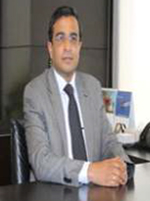 Ajoy Clement Salve
Head of HR (India & Singapore) & Pune Center Lead Steria (India) Ltd.
" Hilti has been partnering with Amity for the past 5 years for hiring Management Trainees. We have found the students to be bright and committed. The students have been fast trackers and have excelled in different roles . "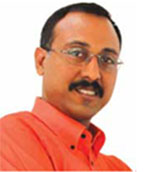 Pankaj Gupta
President, Hilti India Pvt Ltd.
GLOBAL GURUS
To create a forum for discussion, knowledge and idea sharing among the Indian corporate world and Amitians, ABS has facilitated interaction with more international experts than any other institution.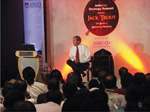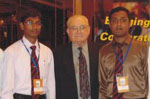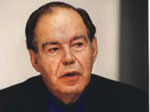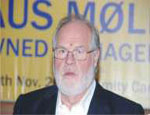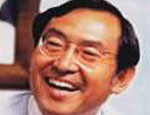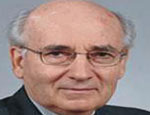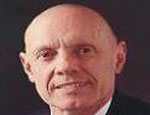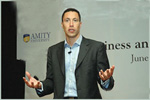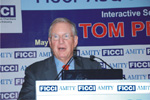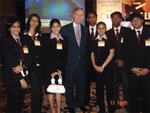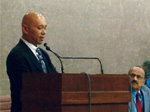 INTERNATIONAL ACADEMICIANS
To create a forum for discussion, knowledge and idea sharing among the Indian corporate world and Amitians, ABS has facilitated interaction with more international experts than any other institution.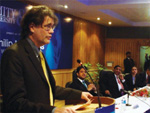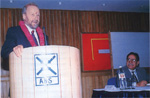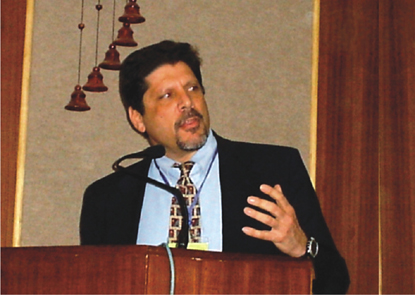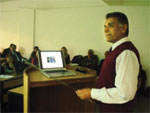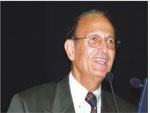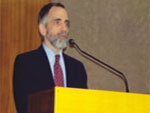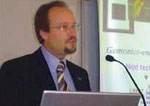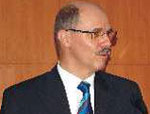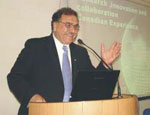 INDUSTRY STALWARTS
Amity has been regularly inviting leading Indian companies. They offer insights into latest issues concerning the economy to stimulate and enhance the intellectual climate at ABS.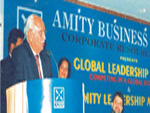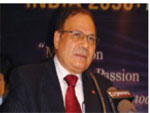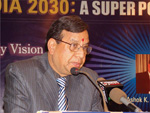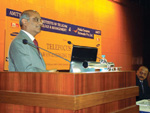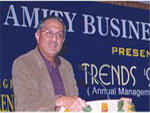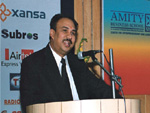 SESSIONS WITH STATESMEN
The mission of ABS is to groom students who will shape India's tomorrow. That is why there is a regular interaction on Campus with leaders for inspiration.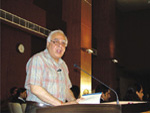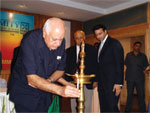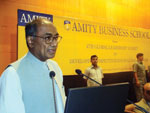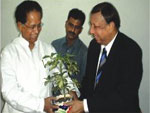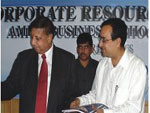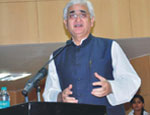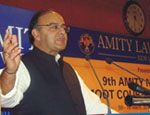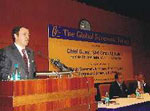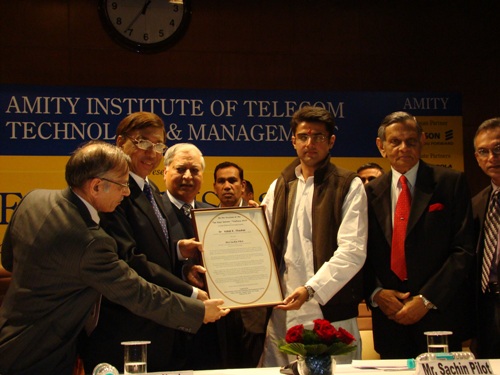 AMITY LEADERSHIP AWARDS
The Amity Corporate Excellence Awards are in recognition of the exemplary leadership qualities through which the corporate leaders of today have steered their corporates to achieve new heights of excellence. It is an effort by Amity to encourage the leaders of tomorrow to read on the same path on which the leaders have walked, achieving excellence on the way.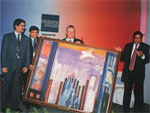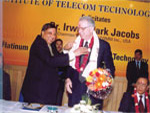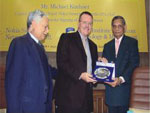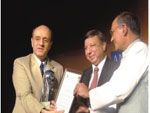 AMITY INNOVATION INCUBATOR
The Amity Innovation Incubator, located at amity campus is a unique concept to help entrepreneurs realise their dreams through a range of infrastructure, business advisory, mentoring and financial services. Students of ABS benefit a lot by interacting with the entrepreneurs which helps them in their journey towards corporate excllence.
" MBA - Entrepreneurship students regularly interact with us. I am really impressed with their drive and motivation. "
Vinay Chaddha
GVC Systems Pvt. Ltd.
" In the US. Stanford is known for developing true entrepreneurs. I feel Amity is the Stanford of India. "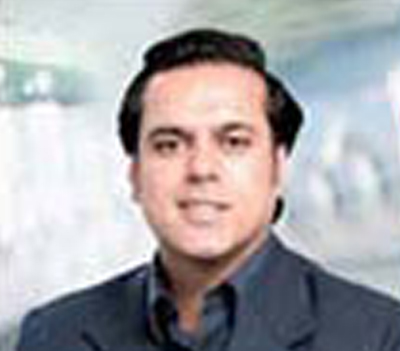 Yogesh Bansal
apnacircle.com