Overview
AI is fostering tech innovations across every industry sector and is a massive force multiplier. It has already reached citizen scale, affecting everyday applications in Financial Services, Consumer Tech, Automobiles, E-commerce, Healthcare, and Defence. Furthermore, emerging technologies such as IoT, Blockchain and Quantum Computing are accelerating this disruption. The success of future professionals in technology, business, and research careers depends heavily on mastering AI and emerging technologies of tomorrow.
Amity University consistently ranks among top ten universities in India. This Professional Program in Artificial Intelligence is a 3 year full-time Program. The Program is best suited for College Students seeking to build world-class expertise in AI and emerging technologies, and obtain degree from a leading University.

Program Details
BBA (Artificial Intelligence)

Leading education 4.0

The Next Big Evolution in Business Education

For any query or information, please contact:

Dr. Sandeep Bhasin, Mobile - +919958955151, Email: sbhasin@amity.edu

Dr. Vinita Sharma, Mobile - +919899861999, Email - vsharma12@amity.edu
Curriculum

Module 1
CORE MANAGEMENT MODULE
Accounting
Economics
Management fundamentals
International business environment
Marketing management
Module 2
ARTIFICIAL INTELLIGENCE FUNDAMENTALS
Introduction
Data science
Internet of things
Disruptive technologies
Module 3
DATA SCIENCE TOOL KIT
Python of Data Science
Introduction to R Language
Module 4
APTITUDE ORIENTATION
Critical thinking
Academic writing & business communication
Research Readings & Case Studies
Module 5
INDUSTRY ORIENTATION
Expert Industry Talks
Industry Visit
Module 1
CORE MANAGEMENT MODULE
Financial Management
Organizational Behavior
Production & Operations management
Operational Research
Module 2
ARTIFICIAL INTELLIGENCE SPEACIZATION
Robotics & society
Business Intelligence
Cognitive psychology
Cloud computing
Module 3
STATISTICS AND DATA ANALYTICS
Business Statistics
Data Visualization
Analytical Problem-Solving using Data mining
Module 4
INDUSTRY PROJECT
Collaborative projects with industry interactions.
Module 1
CORE MANAGEMENT MODULE
Strategic Management
Human Resource Management
Project Management
E-commerce
Service Marketing
Module 2
AI APPLICATIONS
Big data & Ecosystem
Smart cities and communities
Artificial Intelligence & Games
Industrial robotics & Automation
Machine learning Applications in Industry
Module 3
MACHINE & DEEP LEARNING
Algorithm design and Implementation
Introduction to Deep Learning
Machine Learning
Predictive Modelling
Block Chain
Your Program Journey
Apply

Apply for the Program at the earliest

Clear Test

The first round of assessment based on the Selection Test

Attend Interview

The final round of assessment based on interaction with the Amity University Team

Get Selected

Applicants will be notified if they are selected for the Program

Join Program

Enroll in the Program by completing all formalities
Apply Now
Unique program which aims to blend artificial intelligence with management to provide necessary skills for the changing business environment. We develop future oriented graduates and leaders of tomorrow with industry perspective and innovative curriculum.
LEARNING OUTCOMES
Graduates will have a broad understanding of the fundamental theories, concepts and applications of management & artificial intelligence.
Graduate will be able to analyze a problem and identify and define the artificial intelligence requirements appropriate to its solution.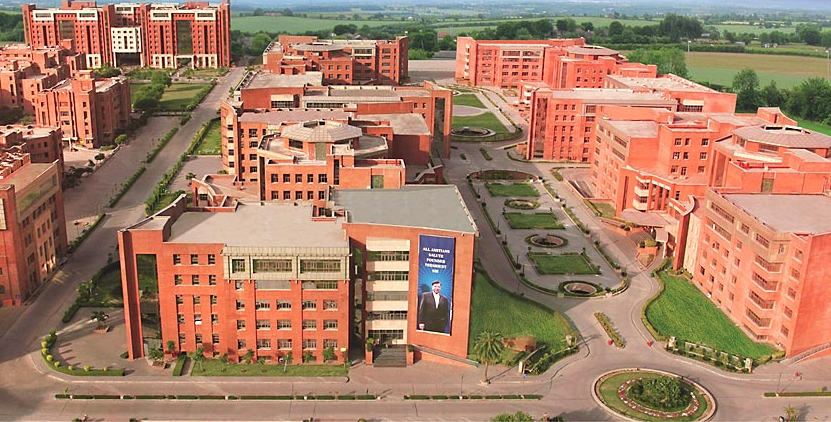 About Amity University
Amity University, is India's no. 1 ranked not-for-profit private University with a strong focus on research and innovation. The University has been ranked amongst the top Universities globally by QS (the world's leading university rankings organisation), besides being recognised as 'India's Best Research University'. For more information please visit www.amity.edu.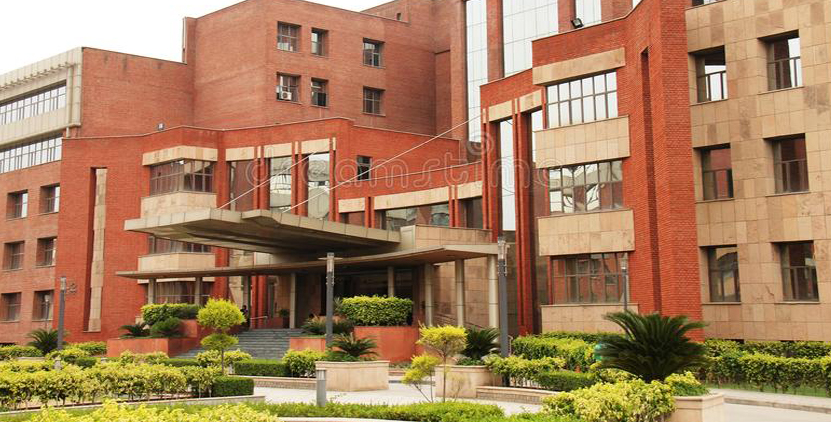 About Amity International Business School
AIBS endeavours to be an institute committed towards innovation,knowledge-sharing,openness and entrepreneurial skills for developing global managers.AIBS shall continue to hold passion for knowledge,teamwork and a caring attitude. For more information please visit www.amity.edu/aibs.
For any query or information, please contact:
Dr. Vinita Sharma, +919899861999, Email - vsharma12@amity.edu
Dr. Sandeep Bhasin, Mobile - +919958955151, Email: sbhasin@amity.edu