Overview
Amity International Business School 3 Years BBA IB with AI Program is an experiential program for the undergrads who are Artificial Intelligence enthusiasts. A.I. domain is driven by the ever increasing exponential consumption in the use of internet, smartphones, online services and various personalized services started by public and private organizations. The objective of launching this path-breaking BBA (IB with AI) degree programme by AIBS is to awaken management talent DUAL-READY in skillsets of International Business acumen and having tech hands-on with Artificial Intelligence. International Business is a flagship program desired by the International companies for their top level executives. Only recently the big wave of Artificial Intelligence has arisen that demands the junior level executives to also join hands with top management and get hands on experience with machines knowledge which perform tasks which normally require human intelligence. The various text to speech, speech to text, perception, speech recognition, decision-making, and translation of languages. It is a branch of the Computer Science that aims to develop intelligent computer machines. BBA (IB with AI) is a non-traditional and path breaking UNDERGRADUATE Management program ever adopted by no other B-SCHOOLS. The program aims to delivers to the young students a distinctive management career option that unleashes the AI enthusiasm into a junior management aiming to make an invaluable career in technology based management. This program focuses on IB domain of knowledge and blending seamlessly with AI business tools besides general management vitals like Accounting, Finance, Leadership, Marketing, Operations and Strategy. Students will be introduced to AI Lab too wherein they will be encouraged to take live Industry based projects either on simulation basis or hands on. The students will also be provided support of face to face mentoring and self-learning to discuss, understand, recommend solutions for the challenges faced by regional industry or global entrepreneurs. The powerpacked mini-business IB and AI Cases are supported by wide range of teaching and learning pedagogies adopted like expert sessions, technical workshops by various IB and AI experts, in-house AI labs, International study abroad tours and skill enhancement courses and seminars. Choosing this Undergraduate program will extend your undergraduate IB business degree stature to high level and will make your skill heard by the top decision makers in the boardroom. This program combines IB skills with hands on experience in AI tools.

Program Details
BBA (International Business with Artificial Intelligence)

For any query or information, please contact:

Dr. Sandeep Bhasin, Mobile - +919958955151, Email: sbhasin@amity.edu

Dr. Vinita Sharma, Mobile - +919899861999, Email - vsharma12@amity.edu
Curriculum

Introduction to Artificial Intelligence &Machine Learning
Maths for Data Science
Critical Thinking Skills for Business Managers
Accounting
Economics
Management
International Business Management
Introduction to Python
Business Law and A.I.
Introduction to Disruptive Technologies
Marketing Management
Environmental Studies
Artificial Intelligence, Robots and Society
Data Visualization
Financial Management
Organizational Behavior
Consumer Behaviour
Value and Ethics in International Business
Research Methodology
Business Intelligence
Cognitive Psychology
Operations Research
Introduction to Cloud Computing
Spreadsheet Modelling for Consulting
Business Statistics
Technology Entrepreneurship
Production and Operations Management
Business Analytics
Algorithm design and Implementation
Artificial Intelligence and Games
International Business consulting
Machine learning Supervised
Emerging Markets for International Business
Business Policy and Strategic Management
International Marketing
Smart Cities and Communities
Industrial Robotics & Automation
ML Applications across Industry
Blockchain Fundamentals
Predictive Modelling
Banking and Financial Institutions
Fundamental of Training and Development
Cross cultural Management
International Negotiations and Global Sourcing
Financial Analytics
Your Program Journey
Apply

Apply for the Program at the earliest

Clear Test

The first round of assessment based on the Selection Test

Attend Interview

The final round of assessment based on interaction with the Amity University Team

Get Selected

Applicants will be notified if they are selected for the Program

Join Program

Enroll in the Program by completing all formalities
Apply Now
LEARNING OUTCOMES
Identify, formulate, analyze and critically evaluate the case based global business and societal problems.
Take part enthusiastically at lab level in simulated environment using different types of tools, to build, train and deploy applications
Build, narrate, and join the dots of a business scenarios under mentorship.
Able to demonstrate an optimum balance between human values and technological impact on improving societal life.
Understand and commit to professional ethics through adaption of norms and standards
Demonstrate knowledge of cross sectoral management practices.
Frequently Asked Questions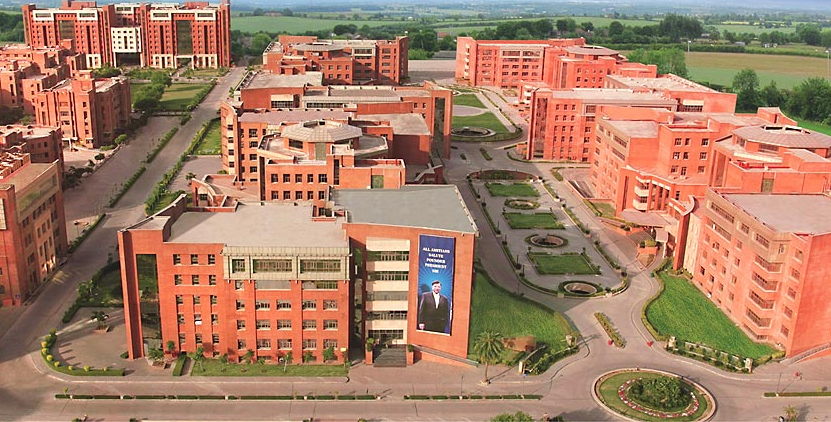 About Amity University
Amity University, is India's no. 1 ranked not-for-profit private University with a strong focus on research and innovation. The University has been ranked amongst the top Universities globally by QS (the world's leading university rankings organisation), besides being recognised as 'India's Best Research University'. For more information please visit www.amity.edu.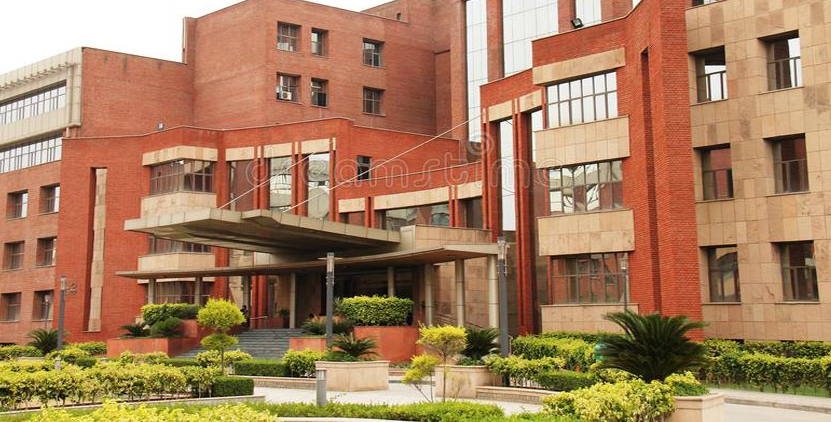 About Amity International Business School
AIBS endeavours to be an institute committed towards innovation,knowledge-sharing,openness and entrepreneurial skills for developing global managers.AIBS shall continue to hold passion for knowledge,teamwork and a caring attitude. For more information please visit www.amity.edu/aibs.
For any query or information, please contact:
Dr. Vinita Sharma, +919899861999, Email - vsharma12@amity.edu
-->
Dr. Sandeep Bhasin, Mobile - +919958955151, Email: sbhasin@amity.edu