About
Amity University Mumbai
Amity University Mumbai has been established under Maharashtra Govt. Act of 2014 of Government of Maharashtra and is recognized as per Section 2(f) of the UGC Act with the rights to confer degrees. Amity University Mumbai with its future-ready, sprawling campus, a world - class learning infrastructure and over a kilometer long frontage on the Mumbai-Pune Expressway offers a 360 degree career transformational set-up. With its state-of-the-art infrastructure, the campus facilitates all-round growth of students. At Amity University Mumbai, carefully conceived and well-designed features provide you with the right launching pad to embark on a highly rewarding career. A state-of-the- art Centre for Interdisciplinary Research (CIDR), which works in synergy with the academic curriculum and enriches it with innovative inputs from research has been set up at the Mumbai campus.
About Amity Institute of
Biotechnology
Amity Institute of Biotechnology (AIB), Amity University, Mumbai (AUM) was established in 2014. The Institute offers UG and PG programs in Biotechnology. The faculty members have substantial financial support for their research activities from both state and central government funding agencies. The Department offers vibrant atmosphere to scholars to nurture the spirit of scientific inquiry and to pursue cutting edge re-search in highly encouraging environment. The active field of research includes co-ordination in plant and animal tissue culture, phyto-chemistry, biochemistry, molecular biology, microbiology, bioinformatics, molecular modelling, drug design, genetic engineering, nanotechnology, stem cells and regenerative medicine.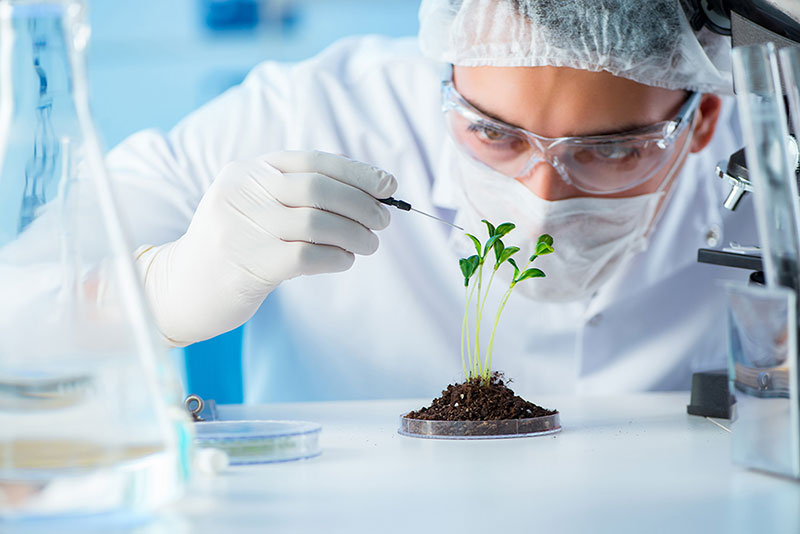 International Conference on Advances in Biotechnology: Current Discoveries and Future Perspectives (ICAB-2023) hosted by Amity University Mumbai will serve as a platform to explore the latest advancements in the field of biotechnology. This event aims to facilitate the exchange of knowledge, encourage interdisciplinary collaborations, and provide insights into emerging trends. Participants can look forward to beneficial networking opportunities and gain new insights on the future of biotechnology. The ICAB-2023 conference will serve as a crucial platform where experts, professionals, and academicians can share and deliberate on the latest advancements, emerging patterns, challenges, and resolutions in the domains of biotechnology and interdisciplinary studies.
The main objective of the conference is to foster collaborative exchanges among academic scientists, researchers, and scholars, facilitating the sharing of their research experiences and practices spanning diverse areas within the field of biotechnology. The event will encompass keynote sessions by esteemed speakers in the emerging areas of biotechnology. With its diverse range of scientific sessions covering various fields within biotechnology, ICAB also provides an opportunity for participants to present their research through oral and poster presentations. ICAB-2023 aims to empower participants with the confidence to explore state-of-the-art technologies and advancements that are relevant to their respective research fields.


Cancer Biology

Disease Biology and Vaccine Approaches

Environmental Sciences and Marine Biology

Nanobiotechnology

Extremophiles and Astrobiology

Food and Nutrition Sciences

Genomics and Proteomics

Medical and Molecular Microbiology

Medicinal Chemistry and Pharmaceutical Science

Plant and Animal Biotechnology

Reproductive Biology and Endocrinology

Stem Cell and Regenerative Medicine

Structural Biology and Bioinformatics
International

Prof. Dr. Georg Weber University of Cincinnati, USA.
Prof. Dr. Gilles H. Peslherbe Concordia University, CANADA
Prof. Dr. Suresh Joshi Drexel University, USA
Dr. Boominathan Ramasamy National University of Singapore, Singpaore
Prof Dr. Rodolfo García-Contreras The National Autonomous University of Mexico, Mexico
Prof. Dr. Kumar Selvarajoo Agency for Science, Technology and Research (A*STAR), Singapore
Prof. Dr. Jia Yin College of Life Sciences, Hunan Normal University, China
Dr. Nagarajan Kannan Mayo Clinic, USA
Prof Youming Zhang Chinese Academy of Sciences, Shenzhen, China
Dr. Prof. Sobhana Sivasankar The International Atomic Energy Agency (IAEA) , Austria

Dr. Prof. Sobhana Sivasankar The International Atomic Energy Agency (IAEA), Austria
Dr. Sanket Joshi Sultan Qaboos University, Oman
Prof. Dr. Rajeev K. Varshney Murdoch University, Australia
Prof. Robert Henry The University of Queensland, Australia
Dr. Ruksana Raihan US-Bangla Medical College of Hospital, Bangladesh
Dr. Balram Chowbay National Cancer Center of Singapore, Singapore
Dr. Sadhana Ravishankar University of Arizona, USA
Dr. Aravindraja Chairmandurai University of Florida, USA
Dr. Anguraj Sadanandam London, UK.

National
Prof. Dr. Gilles H. Peslherbe
Professor, Chemistry and Biochemistry
Centre for Research in Molecular
Modeling (CERMM)
Concordia University, CANADA
Prof. Dr. Georg Weber
Professor, UC College of Pharmacy
University of Cincinnati, USA.
Dr. K Thangaraj
J C Bose Fellow
Centre for Cellular & Molecular Biology
(CCMB), Hyderabad, India
Dr. Subeer S. Majumdar
Director General
Gujarat Biotechnology University
GIFT City, Gandhinagar, Gujarat
Dr. Sabu Thomas
Scientist F
Rajiv Gandhi Centre for Biotechnology
(RGCB), Trivandrum, India
Dr. Abhay B. Fulke
Senior Scientist
National Institute of Oceanography (NIO)
Mumbai, India
Dr. Balram Chowbay
Head, Pharmacogenomics Lab
National Cancer Center of Singapore,
Singapore
Dr. Aravindraja Chairmandurai
Assistant Scientist
University of Florida, USA
Dr. Sadhana Ravishankar
Professor, Food Safety, School of Animal
& Comparative Biomedical Sciences
University of Arizona, USA
Dr. Praveen Kumar Vemula
Senior Scientist
Institute for Stem Cell Science and
Regenerative Medicine, Bangalore , India
Dr. Anguraj Sadanandam
Founding Director,
Centre for Global Oncology
Institute of Cancer Research (ICR)
London, United Kingdom
Dr. Rajeev Varshney
Professor,
Murdoch University
Australia
Dr. Ruksana Raihan
Associate Professor
US-Bangla Medical College and Hospital
Dhaka, Bangladesh
Prof. Dr. Prashant S. Kharkar
Associate Dean
Institute of Chemical Technology (ICT)
Mumbai, India
Dr. S Gautam
Head, Food Technology Division
Bhabha Atomic Research Centre (BARC)
Trombay, Mumbai, Maharashtra
Dr. Sudha Rajamani
Associate Professor and Deputy Chair
Indian Institutes of Science Education
and Research (IISER), Pune, India
Dr. Chhandak Basu
Professor of Biology
California State University, Northridge
Research Affiliate
NASA-Jet Propulsion Laboratory
Dr. Rohit Srivastava
Professor,
Indian Institute of Technology Bombay
Mumbai, India
Accommodation
Hotel Crown inn
Address: Plot No. 102 , 4, Old Mumbai- Pune Highway , Next to Patil Hospital, HOC Colony, Panvel, Navi Mumbai, Maharashtra 410206
Tariff: Rs. 3000 approx. + Taxes (Double occupancy)
Contact No: +91 77188 87701
Hotel Geetanjali
Address: Plot No 386, Behind ST Bus Depot, Forest Colony, Panvel, Navi Mumbai, Maharashtra 410206
Tariff: Rs. 1200 approx. + Taxes (Double occupancy)
Contact No: +91 81085 41198
Hotel Monarch Express
Address: Swami Nityanand Road, Behind Garden Hotel, Nityanand Nagar, HOC colony, Panvel, Navi Mumbai, Maharashtra 410206
Tariff: Rs. 2000 approx. ( Single occupancy), Rs. 2250 approx. ( Double occupancy),
Contact No: +91 91520 11001
Jai Malhar Residency
Address: Survey No. 92/1, Mumbai - Goa Hwy, Palaspa, Panvel, Maharashtra 410206
Tariff: Rs. 1500 approx. + Taxes (Double occupancy),
Contact No: +91 97029 97999
*Free transport available from Panvel Railway Station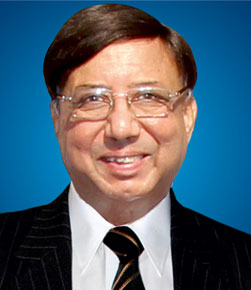 CHIEF PATRON
Dr. Ashok K. Chauhan
Founder President,
Amity University Mumbai
Mumbai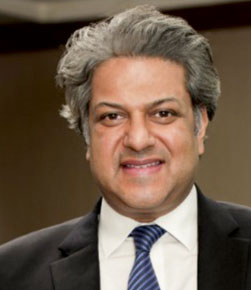 PATRON
Dr. Aseem Chauhan
Hon'ble Chancellor & President
Amity University Maharashtra
Mumbai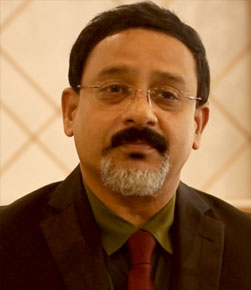 CONVENOR
Prof. Dr. A.W. Santhosh Kumar
Vice Chancellor
Amity University Maharashtra
Mumbai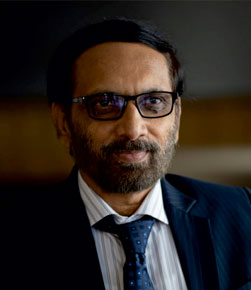 CONVENOR
Dr. Penna Suprasanna
Dean Research (i/C), AUM
HOI (i/C), AIB
Amity University Maharashtra
Mumbai
Co Convenors

Dr. Renitta Jobby Associate Professor
Dr. Tareeka Sonawane Assistant Professor

Dr. Vinoth Prasanna Gunasekaran Assistant Professor
Dr. Vinothkannan Ravichandran Assistant Professor

Organizing Committee
Abstract Submission
Abstracts are invited from authors for their original work. Abstract to be submitted in Times New Roman, Font size 12, not exceeding 250 words, with 1.5 line spacing, with no more than 5 key words with Title in capitals of 14 font size, bold with affiliation of the authors, e-mail id of corresponding author on or before 20th September 2023 through website.
Oral Presentation
The authors are requested to limit their oral presentation to 10 minutes (7 minutes to present and 3 minutes for discussion). The best three oral presentations will be awarded.
Poster Presentation
Authors presenting posters are requested to be available for interaction during poster session. Poster size should be about 3 feet x 4 feet (width x height). The best three posters will be awarded.
Conference proceedings will be published.
Early Bird
Registration (Extended till
5th October 2023)
(Rs)
After 5th October
2023 (Rs)
For foreigners
(USD)
Students
2000
2500
100
Research Scholars
2500
3000
120
Faculty
3000
3500
150
Industry Representatives
4000
4500
200
* GST (18%) will be applicable for all participants.
* Registration fee is nonrefundable.
| | |
| --- | --- |
| Milestone | Date |
| Early bird registration opening | July 15th 2022 |
| Early bird registration deadline | 5th October 2023 (Extended) |
| Abstract submission deadline | 5th October 2023 (Extended) |
| Notification of acceptance | September 25th 2023, onwards |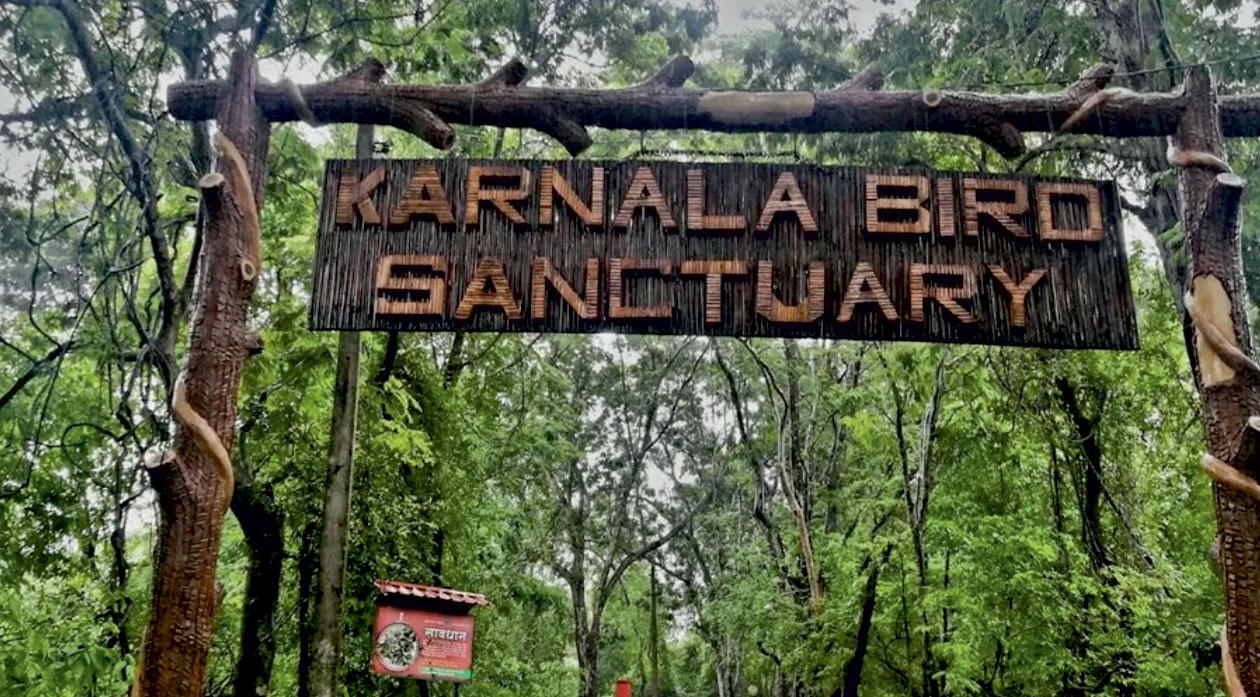 Karnala Bird Sanctuary
The Karnala Bird Sanctuary, situated near the Mumbai-Pune Expressway, is a captivating natural haven that showcases a diverse array of flora and fauna. Established in 1968, the sanctuary initially spanned 4.45 sq.km but was expanded to 12.11 sq.km in 2003. Today, it attracts bird enthusiasts, hikers, and individuals seeking solace from the bustling urban environments.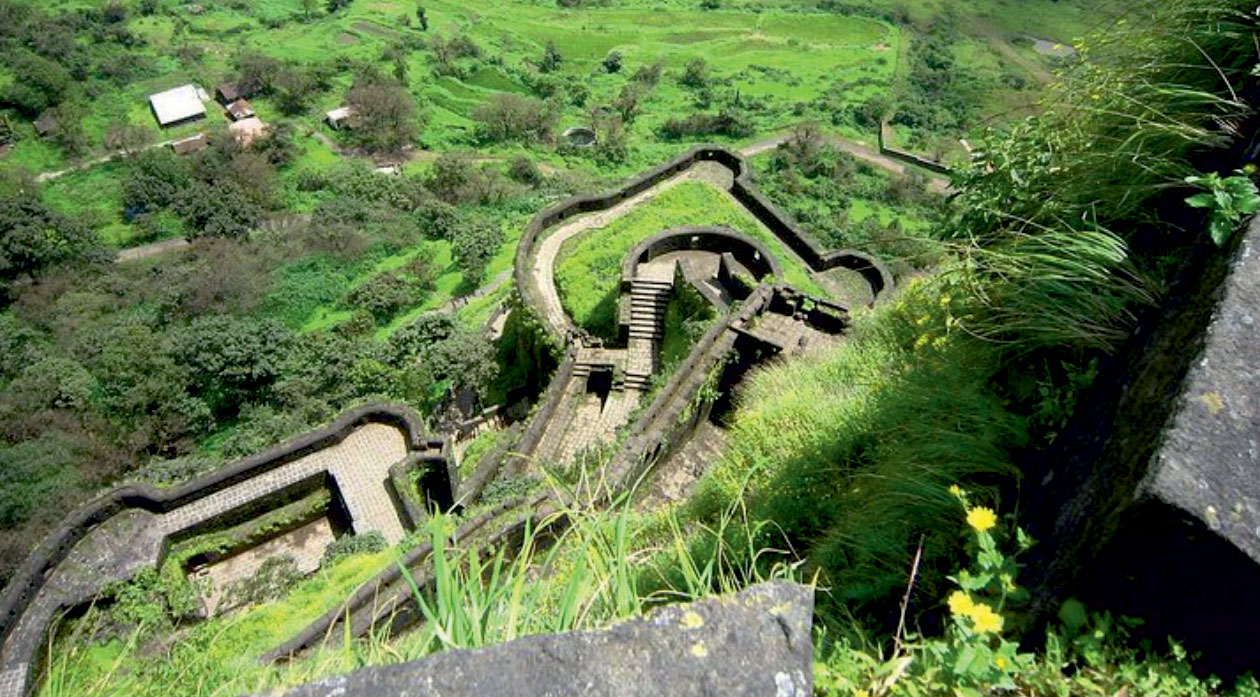 Lonavala
Nestled in the picturesque Sahyadri range of the Western Ghats, Lonavala is a highly sought-after hill station in Maharashtra, drawing visitors from Pune and Mumbai. Particularly during the monsoon season, Lonavala becomes a magnet for tourists. The region boasts numerous waterfalls, lakes, and hills, making it an ideal destination for camping, trekking, and various adventure sports.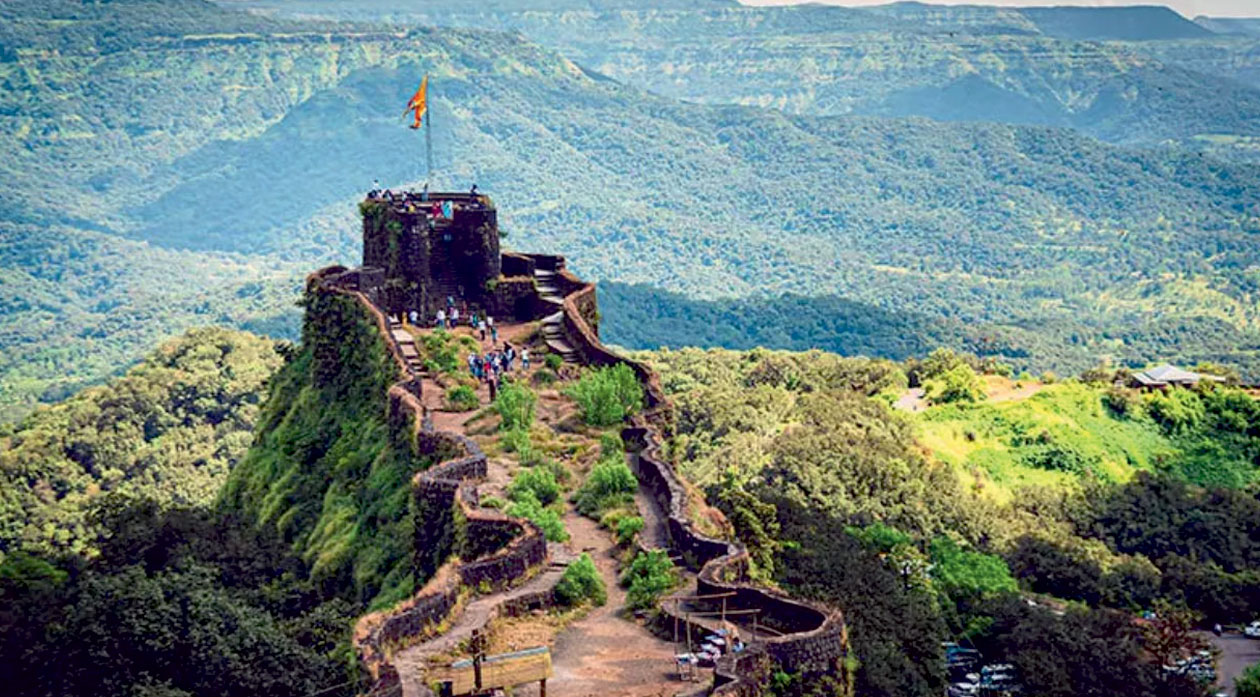 Mahabaleshwar
Mahabaleshwar is a charming hill station renowned for its strawberries and a plethora of natural wonders. The region boasts numerous rivers, breathtaking waterfalls, and majestic peaks, captivating visitors with its scenic beauty. Apart from its natural splendor, Mahabaleshwar holds great significance as a sacred pilgrimage site for Hindus. It is believed to be the originating point of the Krishna River, adding to its religious and cultural importance.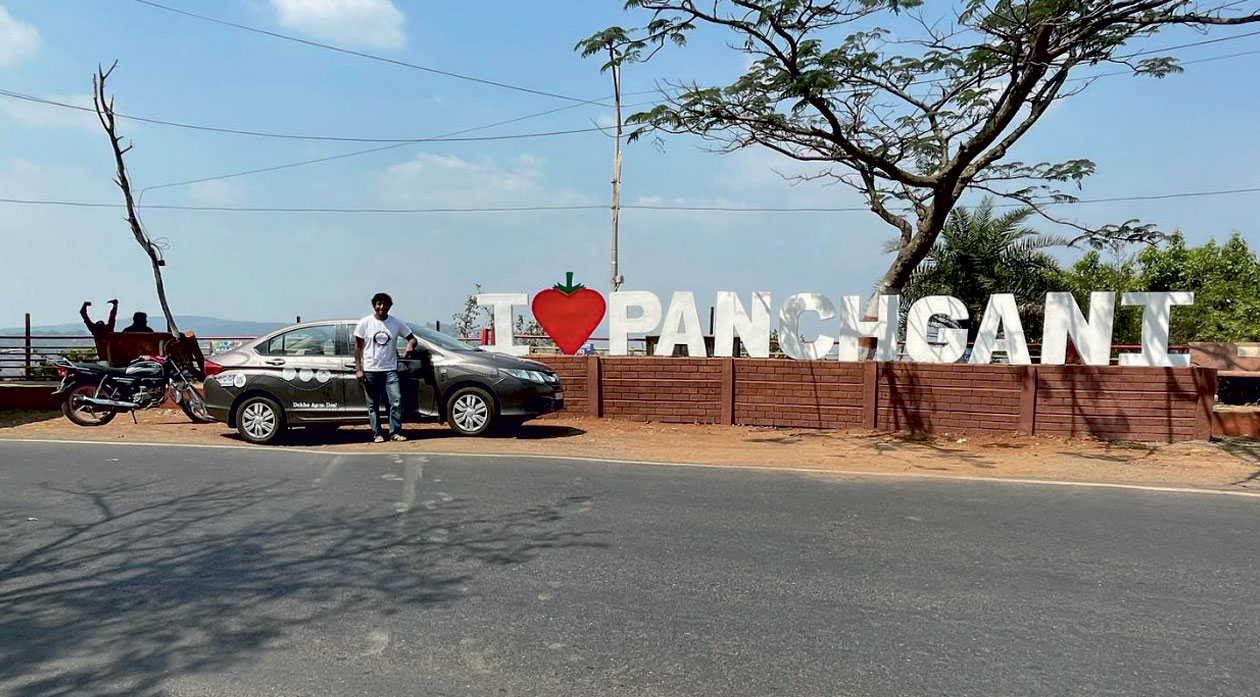 Panchgani
Panchgani, deriving its name from the five hills that surround it, is a popular hill station located near Mahabaleshwar in Maharashtra. Nestled at an altitude of 1,334 meters, Panchgani offers stunning sunset and sunrise points, as well as panoramic valley views. The five hills of the Sahyadri mountain ranges give Panchgani its name, also known as Paachgani. The town boasts a picturesque backdrop of hills on one side and coastal plains on the other, creating a breathtaking view.
Address
AMITY UNIVERSITY MUMBAI
Mumbai - Pune Expressway, Bhatan, Post-Somathne, Panvel, Mumbai, Maharashtra - 410206
Phone
+91 9769721020; +91 9833281141;
+91 9894326328; +91 8830936072