Overview
Artificial Intelligence is the much sought business re-engineering and effectiveness enhancer tool that specializes in making business processes and machines perform tasks which normally require human intelligence. The various text to speech, speech to text, perception, speech recognition, decision-making, and translation of languages. It is a branch of the Computer Science that aims to develop intelligent computer machines. MBA (Artificial Intelligence & Consulting) integrates understanding of impact of business effectiveness through technology, research, analysis, and serving the business world in the form of consulting. This program focuses on AI tools and Consulting skills besides the business vitals like Accounting, Finance, Leadership, Marketing, Operations and Strategy. Students will be introduced to Consulting AI Lab wherein practical AI based consulting methodology will be deployed for the Industry based projects. The subjects are placed to support the self-learning and support the regional industry or global entrepreneurs. The powerpacked business Cases are supported by wide range of teaching and learning pedagogies adopted like expert sessions, technical and consulting workshops by various AI and consulting experts, live projects, in-house AI –Consulting labs, and International study abroad tours and skill enhancement courses and seminars. In short, it's a Tech-Consulting Management programme, wherein one can start professional consulting careers. For experienced professional this programme will provide you with a bridge to the necessary skills and a degree that would be required for this Consulting industry.

Program Details
MBA (Artificial Intelligence & Consulting)

For any query or information, please contact:

Dr. Loveleen Gaur,

Mobile - 99994 00977

Email - lgaur@amity.edu
Curriculum

Core Subjects
Introduction to Artificial Intelligence for Technology Managers
I. Language Lab (Python / R/ Tensor Flow)
Financial Reporting and Management Control
Management Perspectives
Statistical Decision Making
Developing Consulting Mindset for Problem Solving
Strategy Management
Economics
Leadership and Corporate Accountability
Elective Subjects
Marketing Management
Global Business Management
Finance Management
Unsupervised Learning
Global Outsourcing
Short Intensive Project based on Directed Readings
Business Analytics Intelligence
EdX, CourseEra
Directed Intensive Projects
Core Subjects:
Protecting Ideas
Supervised Machine Learning
Data Visualization Principles and Tools
Business Solutions Teams
International Business Negotiation and Decisions
Deep Learning and Predictive Analytics
Machine Learning Applications
AI Consulting 4.0 Practicum
Cryptocurrency and Allied Business
Elective Subjects
Reinforcement Learning
Marketing Analytics
People Analytics
Supply Chain Analytics
Power of Stories in Business
Creator's Code
Introduction to Block Chain
Digital Mktg Strategies
EdX, CourseEra
Leading with Mindfulness and Compassion
Artificial Intelligence and Security
Health Intelligence 4.0
INTERNATIONAL CONSULTANCY PROJECT
The purpose of the International Consultancy Project Trip is to develop research knowledge and skills to solve live business problems aced by companies operating in international markets. Key topics include organisational diagnosis, data collection, data analysis, a foundational overview on the strategic and cultural nuances of operating in a specific market, strategic planning tools, project feasibility, and collaboration with clients. The overall module involves classroom learning and a live consulting project in an international location.
CAPSTONE PROJECT
By developing a solution to a real problem faced by an organisation, students have the opportunity to improve their analytical, problem-solving and communication skills. The Capstone project helps students master the real challenge of applying diverse streams of knowledge acquired during their studies, combined with practical, real-world application. Prior to the start date, participants take part in various workshops to support the project process.
This is a group project and is typically sourced from within a company or from an organisation to which one of the team members belongs. Assistance is provided to groups who cannot source a project themselves.
Your Program Journey
Apply

Apply for the Program at the earliest

Clear Test

The first round of assessment based on the Selection Test

Attend Interview

The final round of assessment based on interaction with the Amity University Team

Get Selected

Applicants will be notified if they are selected for the Program

Join Program

Enroll in the Program by completing all formalities
Apply Now
LEARNING OUTCOMES
Identify, formulate, analyze and critically evaluate the real life and case based business / societal problems.
Conduct experimentation at lab level in simulated environment using different types of tools, that help to build, train and deploy applications
Be able to bring on the strategic thinking table the societal issues while consulting upon general or critical business problems.
Build, lead and execute a project utilizing AI tools under mentorship.
Able to demonstrate an optimum balance between human values and technological impact on improving societal life.
Understand and commit to professional ethics through adaption of norms and standards
Demonstrate knowledge of cross sectoral management and standard consulting practices.
Frequently Asked Questions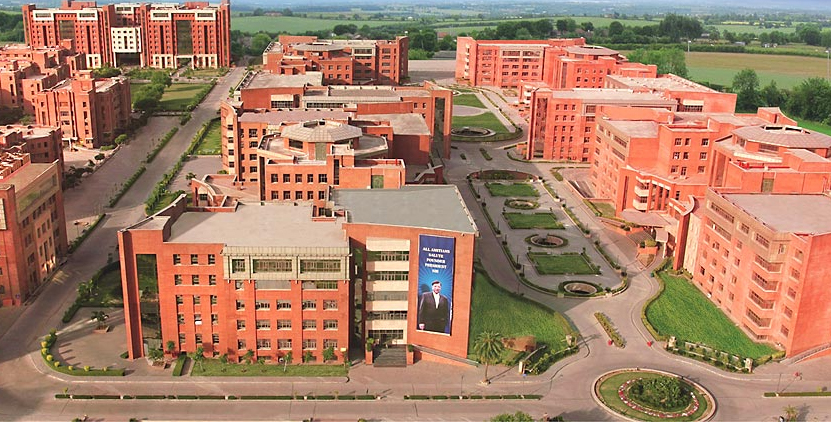 About Amity University
Amity University, is India's no. 1 ranked not-for-profit private University with a strong focus on research and innovation. The University has been ranked amongst the top Universities globally by QS (the world's leading university rankings organisation), besides being recognised as 'India's Best Research University'. For more information please visit www.amity.edu.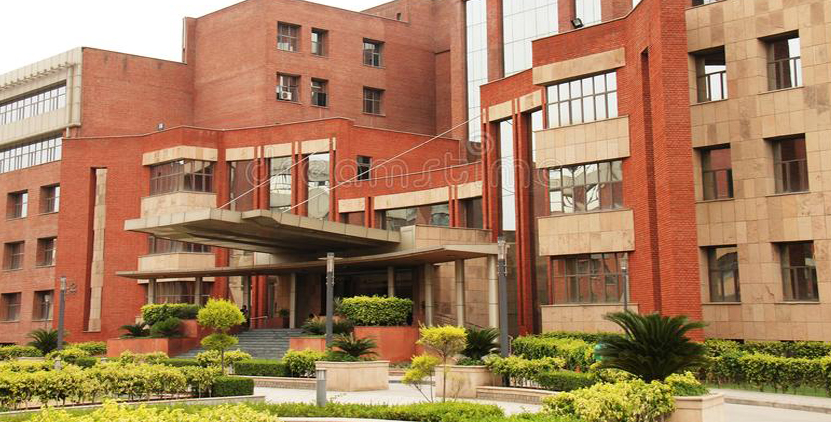 About Amity International Business School
AIBS endeavours to be an institute committed towards innovation,knowledge-sharing,openness and entrepreneurial skills for developing global managers.AIBS shall continue to hold passion for knowledge,teamwork and a caring attitude. For more information please visit www.amity.edu/aibs.
For any query or information, please contact:
Dr. Loveleen Gaur,
Mobile - 99994 00977
Email - lgaur@amity.edu