Paper Submission Hard Deadline Extended to 30th NOV 2015

Important Dates

Submission Deadline

07 NOV 2015

Submission Hard Deadline Extended

30th NOV 2015

Acceptance Notification

26 DEC 2015

Camera Ready & Registration Deadline

15 JAN 2016

Conference

11-12 FEB 2016





....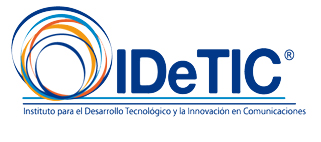 Institute for Technological Development and Innovation in Communications – IDeTIC, Universidad de Las Palmas de Gran Canaria – ULPGC, Spain.

Brno University of Technology, BRNO, Czech Republic, European Union



Charles Sturt University, Australiaturt University, Australia


Special Sessions
1. Special Session on Nano-Scale Electronic Devices and Modern Active Devices
2. Biomedical Signal Processing and its Applications
3. Biometric based Security

.
IEEE Xplore Digital Library Spin 2015-->
IEEE Xplore Digital Library Spin 2014-->