Places of Visit:
Taj Mahal, Agra
Akshardham Temple, Delhi
Trip to Taj Mahal, Agra and other monuments is scheduled on October 5, 2018. Interested participants may schedule travel accordingly.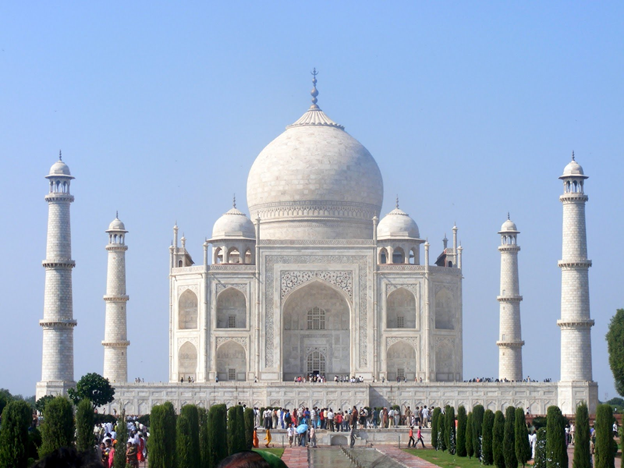 Taj Mahal, Agra
The Taj is a white marble mausoleum located in Agra, located at a distance of 200 Km from Noida. It was built by Mughal emperor Shah Jahan in memory of his third wife, Mumtaz Mahal. The Taj Mahal is widely recognized as the jewel of Muslim art in India and one of the universally admired masterpieces of the world's heritage. In 1983, the Taj Mahal became a UNESCO World Heritage Site.

Akshardham, Delhi
Swaminarayan Akshardham in New Delhi epitomises 10,000 years of Indian culture in all its breathtaking grandeur, beauty, wisdom and bliss. It brilliantly showcases the essence of India's ancient architecture, traditions and timeless spiritual messages. The Akshardham experience is an enlightening journey through India's glorious art, values and contributions for the progress, happiness and harmony of mankind.
The grand, ancient-styled Swaminarayan Akshardham complex was built in only five years through the blessings of HDH Pramukh Swami Maharaj of the Bochasanwasi Shri Akshar Purushottam Swaminarayan Sanstha (BAPS) and the colossal devotional efforts of 11,000 artisans and BAPS volunteers. The complex was inaugurated on 6 November, 2005.