Places of Visit:
1. Akshardham Temple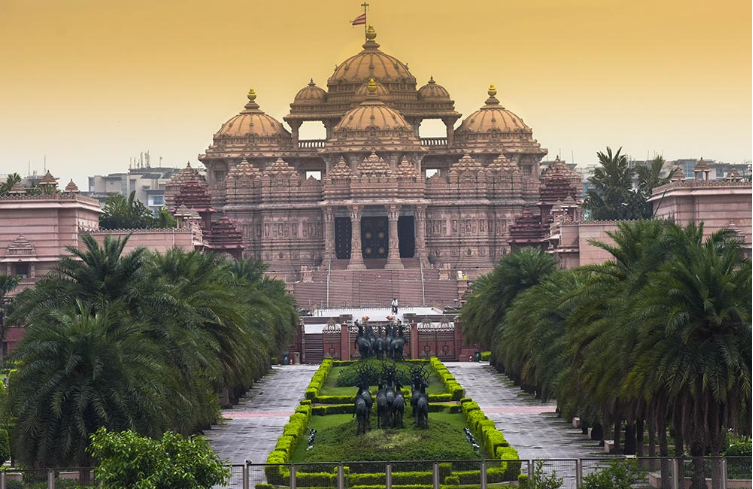 Dedicated to Bhagwan Swaminarayan, Akshardham Temple exhibits the ancient culture of India. The temple complex maintains a step-well styled courtyard and 60 acres of lush lawns featuring the bronze statues of Indian heroes, including patriots and warriors. Registered as the World's largest comprehensive Hindu temple in the Guinness World Record, the temple is an architectural marvel built from intricately carved sandstone and marble.  Furthermore, the temple organizes exhibitions on Swaminarayan's life teachings and also organizes a musical fountain and light show after sunset every day.
2. Red Fort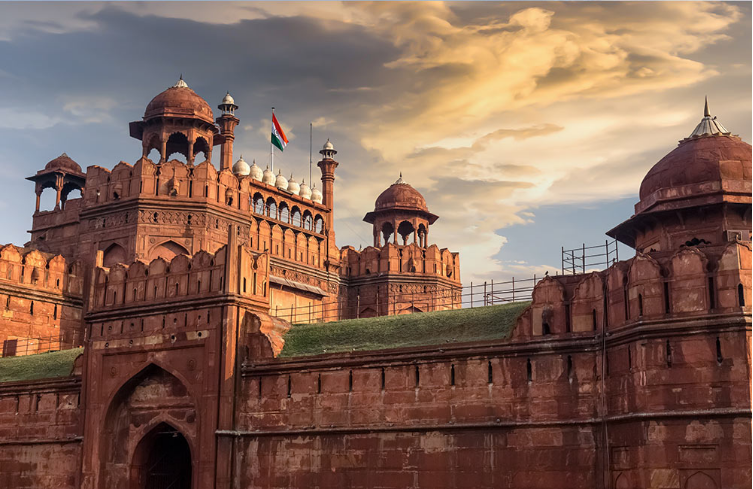 Constructed in 1639 by the Mughals, Red Fort gets its name from its massive red-coloured sandstone walls. Set in Old Delhi, the octagonal-shaped fort is spread over an area of 254 acres. The planning and designing of the fort is a fusion of Mughal, Persian, Hindu, and Timurid traditions. A strong influence on later structures built in and around Delhi, Red Fort also features a museum that holds Mughal-era artefacts, including daggers, curtains, miniature paintings and carpets. The highlights of this architectural creativity include the peacock throne, step well, imperial bath, Moti Masjid and Hira Mahal.
3.India Gate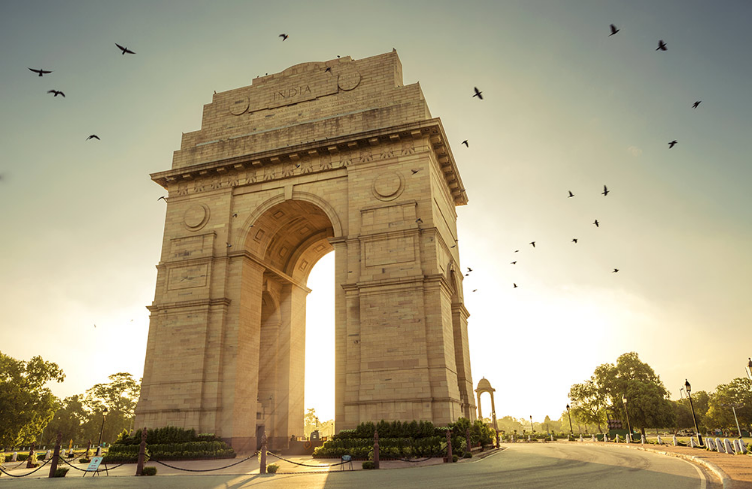 India Gate symbolises the sacrifice of 70,000 Indian soldiers who lost their lives battling against the foreign army during the World War I. Designed by Edwin Lutyens, it features the undying Amar Jawan Jyoti or the Flame of the Immortal Soldier which was added later to honour Indian martyred soldiers in the Indo-Pak War. Furthermore, this beautiful masterpiece is counted amongst the largest war memorials in India. Standing on a Bharatpur stone base, the structure is surrounded by lush lawns making it a popular picnic spot during winter afternoons and summer evenings. Lit at night, the monument looks magnificent with colourful fountains in the in the vicinity.
4.Hauz Khas Village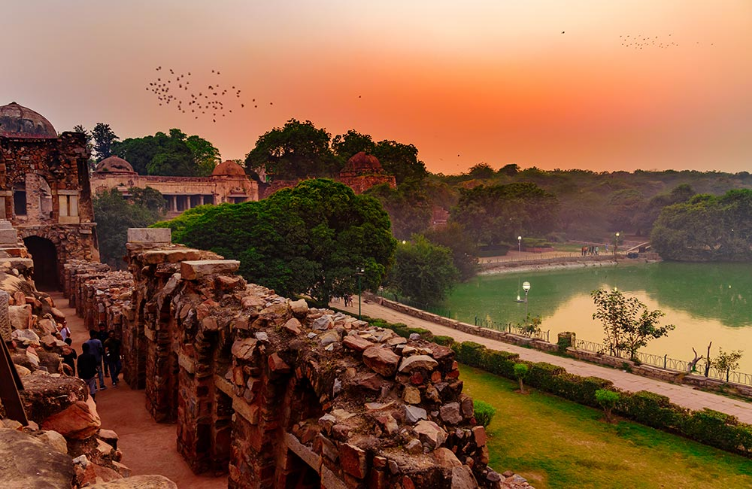 If you are a party animal, then definitely head to Hauz Khas, which is popular for its swanky clubs, quirky cafes, and fine-dine restaurants. Earlier known as Hauz-e-Alai, this affluent neighbourhood in South Delhi holds a historical importance with remnants of Mughal architecture. The place is popular for a 13-century structure, Hauz Khas Complex, which retains the old charm amidst the modernised street. Besides raving it up at urban village in Delhi, we suggest you take delight in the greenery of Deer Park, splurge at designer label boutiques and admire the fine artwork at various art galleries.
5.Qutub Minar
Qutub Minar is a 73-metre tall minaret, named after Qutb-ud-din Aibak. The tower contains 5 distinct tapering storeys, wherein first 3 storeys of this masterpiece are adorned with red sandstone, while the fourth and fifth storeys are constructed in marble and sandstone respectively, engraved with decorative Quranic texts. Interestingly, the tower has a spiral staircase with 379 steps, and has a mosque named 'Quwwat-ul-Islam Masjid' at the foot of the tower, which is the first mosque in India.
6.Lotus Temple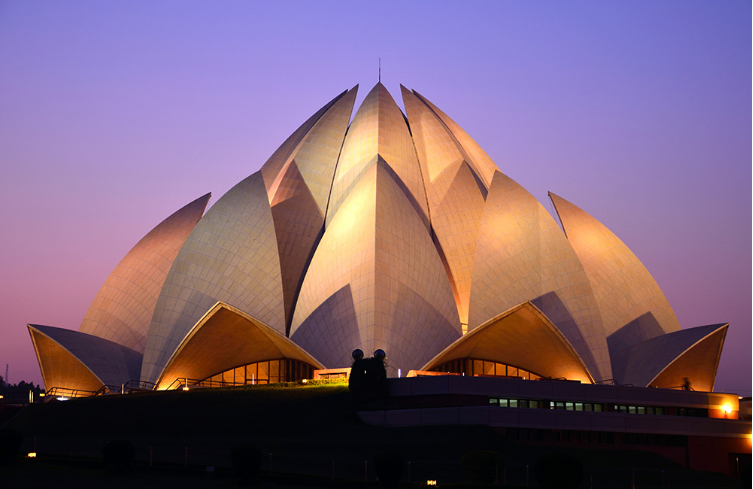 Known for its unique architectural design, Lotus Temple is a Bahá'í House of Worship, dedicated to harmony of humanity. Inspired by the lotus flower, the temple boasts of 27 free-standing marble-clad petals and is surrounded by sprawling gardens and pond. With a height of over 34 metres, it can accommodate around 2500 people altogether. The temple welcomes every religion symbolizing the culture of Bahá'í Houses of Worship and offers a tranquil ambience ideal for rejuvenation.