Amity family have -
6000 Reputed academicians, scientists & researchers led by 11 former Vice-Chancellors.
727 patents filed
500 books authored
6000 papers Published
1500 case-studies developed
Amity Academic Staff College benchmarks with the latest teaching methodologies from around the world to train its faculty.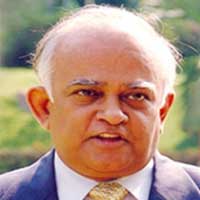 Dr. Dhananjay Keskar
Director
FIMA, B.E. (Mechanical), MBM, Ph.D
Specializes in the areas of General Management, Marketing and Business Strategy
Fourteen years of experience as head of leading academic institutions in India and Mauritius
Member of the Board of Management of ICFAI University Jharkhand (2009-13) and also a Member of Board of Governors and Board of Management, ICFAI University, Himachal Pradesh (2011-13).
Member of the Board of Directors of ICFAI Australia (2010 - 2012)
Twenty-eight years of top level corporate experience in India and in Africa with leading transnational organisations.
Non-Executive Chairman of the Board of Pune Stock Exchange Limited (2007-09).
Public Nominee Director appointed by SEBI (Securities & Exchange Board of India), 2006-2010.
Member of the Board of Governors of ASCI (Advertising Standards Council of India) for 6 years & Chairman of ASCI during the year 2009-10.
Authored three edited books and a number of articles & book reviews. Four management cases developed by him are accepted by ECCH (European Case Clearing House)
Attended a Global Advanced Management Program in Shanghai, China, conducted by AIMA (All India Management Association) and INSEAD.
Guided 2 candidates towards successful completion of PhD.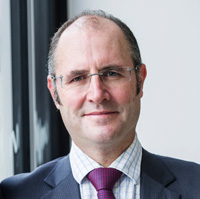 Prof. Hastings McKenzie
Academic Director (UN Programs, Amity Global Business School Mauritius)
CEng EngDMIMechE
Dean of Academic Partnerships at the University of Northampton (UoN)
Responsible for all of the off campus UK Partners and Transnational Education (TNE) programmes of University of Northampton , UK
After graduating with a Bachelor degree in Mechanical Engineering he worked for BAe (Military Aircraft) Ltd and then as a marine engineer officer in the Royal Navy before leaving to commence a taught doctorate with Cardiff University and British Steel.
He joined academia in 2001 and has progressed through a number of senior roles in UK universities to his current role as a Dean at UoN.
Also works for the UK Quality Assurance Agency, a role in which he is responsible for reporting on the quality and standards of UK higher education institutions.
He is active in higher education internationally and also conducts university inspection work overseas.
At the University of Northampton he is responsible for the development and operation of all off campus programmes through the Academic Partnerships Office. Previously at Staffordshire University he was responsible for a large science and technology Faculty with a significant TNE portfolio.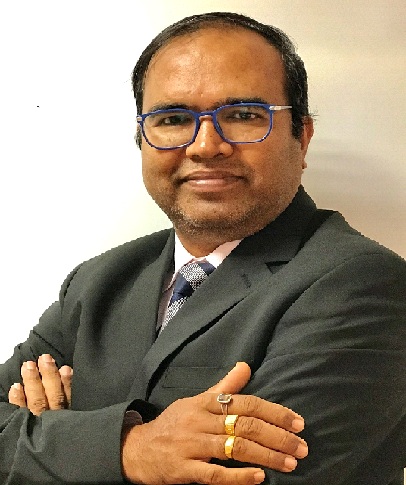 Dr Ashish Gadekar
Professor, Management
Ph.D., M.Tech., MBA.,BE(Mech)
Registered (MQA) Trainer in the field of Management and 'train the trainer on global employability skills'.
His areas of expertise are Research, Statistics and Operations.
His association with academicians, industrial experts, consultants and researchers has helped develop high degrees of learnability and wider understanding on industrial problems and solutions.
He has special inclination towards applied research and consultancies
He is heading 'Centre of Excellence for Renewable Energy'
Successfully delivered consultations to big companies like L&T Mumbai, Ashok Leyland Bhandara, Tej Shoes Factory Agra, Police Department Agra (India).
He has to his credit 40+ research papers, two international conference, two journals as editor in chief, four journals as editor and reviewer.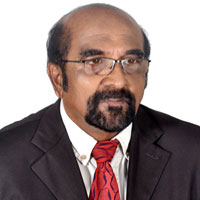 Dr. Tulsidas R.K. NARRAIDOO
Adjunct Faculty, Information Technology
P.hD. M.Sc., F.C.I.M., M.I.H.
Registered Trainer (MQA) in the field of Management.
His areas of expertise are Strategic Management, International Tourism Management and Human Resources Management.
He has special inclination towards Strategic Leadership, Consultancy for the private sector mainly Hospitality, Tourism and Banking.
Apart from Mauritius, he is also a visiting lecturer in Strategic Management and International Tourism Management in Cyprus, South Africa, Namibia, Rodrigues and Switzerland.
He has been member of several Government Authorities, Corporations and Parastatal Bodies amongst which are the Mauritius Qualifications Authority, the Tertiary Education Commission and the Human Resources Development Council.
He has been advisor and consultant to several government ministries such as the Ministry of Education & Science, Ministry of Health & Quality of Life, Ministry of Information, Ministry of Human Resources, Development and Training, the Ministry of Tourism & Leisure and The Tourism Authority.
He has delivered more than sixty conferences and workshops in Mauritius and worldwide in companies such as Le Defi Media Group, Lonrho, Naide Resorts, Metropole Group, Accor, Illovo, the Police Force, Inondis, Food & Allied Industries, De Chazal Du Mee Accountants and Barclays.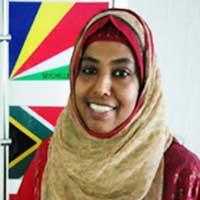 Mrs. Fazeela Banu
Associate Professor, Management
MBA & MPhil
She has overall 14+ years of experience in the IT, ITES, and Education Sector and is an expert in Soft Skills (Trained 10,000+ graduates
She has conducted many workshops on Team building, Attitude & Behaviour of employees and Emotional Intelligence for the corporates.
Conducted Seminars and workshops in many Universities
Organized a National conference on Foreign Direct Investment in Mauritius
She has also honed Global Business Operations skills along with International Business Development Skills and Franchisee management
Substantial experience in collaboration with Foreign Universities for partnerships & exchange programs
Registered (MQA) Trainer in the field of Management.
Approved trainer in Global Employability Skills (UK)
Published article on Women Entrepreneurships in Mauritius and presented the same in National Conference on entrepreneurships.
Currently Pursuing Ph.D.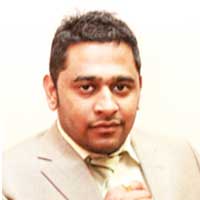 Mr. Piragalathan Chinnapen
Senior Lecturer
MSc. in Development Economics & Policy
Worked in International Development for Coffee International Group in London and has been involved in several research & consultancy projects on financial crisis.
He has undertaken several consultancy assignments both for government and private sector firms in Mauritius, Tanzania and Kenya.
He is also a business futurist and a strategic developer for many small and medium enterprises
Registered (MQA) Trainer in the field of Management.
Currently Pursuing Ph.D.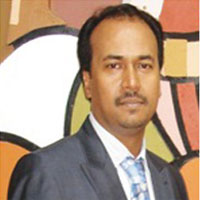 Mr. Arvind Harris
Senior Lecturer
BA(Hons) MSc LLB ACIS CIPFA
Arvind Harris has completed all his higher education in the United Kingdom where obtained his first degree, in Accounting & Finance, from Thames Valley University in 1999. At that same university he was subsequently awarded an MSc in Finance & Administration and, several years later, he successfully completed the course leading to LLB at the University of London. He is an Associate Member of the Institute of Chartered Secretaries & Administration (ACIS) and a Member of the Chartered Institute of Public Finance & Accountancy (CIPFA).
Prior to coming to Mauritius, Arvind gained a wide range of teaching experience, working in a variety of private colleges and universities in the London region. In addition to teaching different business and accounting modules he developed new courses and was involved in all aspects of examination operations. The latter included a role as Chief Examinations Officer for the Institute of Administrative Management, in which he prepared and marked exam papers for diploma and advanced diploma levels. He also undertook various tasks as an education consultant.
In addition to his varied teaching background, Arvind brings with him the benefits of commercial experience. He also spent a year as Financial Advisor at the Health Research Centre in Mauritius, reporting to the finance directors on investment analysis and budgeting, and overseeing the finance department. Immediately prior to joining Amity Global in Mauritius, he worked in the UK for a company specializing in Taxation, Financial and Management consultancy.
As well as recently teaching on a number of University of London finance and accounting modules at the University of Seychelles, Arvind has a key role at Amity Global in helping to develop a new programme specifically geared to the needs of the local market.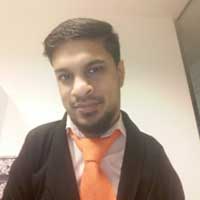 Mr. Dev Prakash Fowdur
Resource Person, Marketing
BBA, MBA, CompTia A+ Resource Person in Marketing, Entrepreneurship and HR
Currently in the marketing department
He was an educator at Prof. Basdeo Bissoondoyal college
Served Mauritius Institute of Training and Development (MITD) as Information Technology Instructor
He was at the Small and Medium Enterprise Development Authority (SMEDA) under the aegis of the Ministry of Business, Enterprises and Cooperatives
Has experience in teaching, counselling, and entrepreneurship.
Visting Faculty
In addition to the permanent faculty, leading professionals from the corporate world interact regularly with the students in the classroom as well as their workplaces. The students get a different insight into the subject with the rich industry experience the faculty shares with each of them. They encourage the students to look beyond the books and explore the subject with experiential learning.

Content