ALUMNI
Make friends for life with 60,000 Budding professionals Across 35 Disciplines
1. Build a network not only with your fellow students of Management but also with the budding Engineers, Lawyers, Journalists, IT Professionals.
2. Join a select league of highly talented students shortlisted out of 1,5,000 applications received every year.
Alumni are the best brand ambassadors for any educational institution. On that count, ABS is fortunate to have some of the most effective brand ambassadors.
ABS has an ever growing alumni base who are currently pursuing fast track careers with blue-chip companies in India and abroad. Their success in the corporate arena is an eloquent testimony to their skills, abilities and hard work, as well as to the quality and rigor of business education at ABS.
STAR ALUMNI
ABS feels proud to share few of the success stories of its alumni, a vast network of professionals spread across continents spearheading management of multinational corporations, educational institutions, Government enterprises, NGOs and enterprises of their own.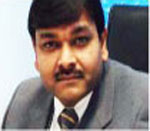 Piyush Jain
COO-IBN7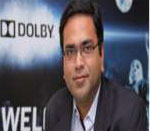 Ashim Das Mathur
Head of Marketing, Dolby Laboratories, India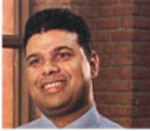 Anurag Pathak
Sr. V.P. BNP Wealth Management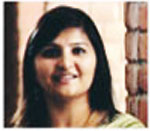 Manu Sharma
VP, HSBC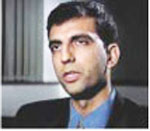 Gaurav Dua
Associate Director, Pipal Research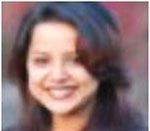 Smita Sharma
Sony Pictures, Canada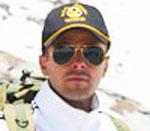 Anshul Sharma
Assistant Commandant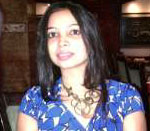 Amisha Sethi
Director Brand Marketing, APAC Research in Motion (BlackBerry)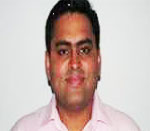 Nishant Solanki
SAP Consultant, Accenture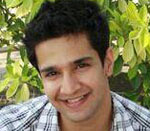 Rupin Pahwa
Associate Account Strategist Google, India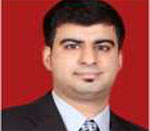 Ankit Sabharwal
Information Security Manager, India Nokia Corporation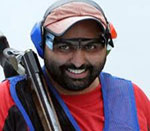 Ronjan Singh Sodhi
Double Trap Shooting Gold Medalist
Asiad And ISSF World Cup
Alumni Stars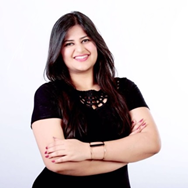 "Be fearless in doing the right thing, at the end of it all your conviction is what will take you places."
"For me Amity was the foundation of my fearlessness , it taught me to stand and speak out aloud for my rights, for what I believe in, for what I am."
Ms. Kisha Gupta
Batch 2005-2007
Global Head- Academic Relations
Infosys Ltd.
---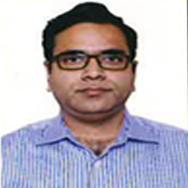 The years between 1997-1999 are the best 2 years of my life. These two years spent at Amity helped to shape my personality and made me ready for the corporate world. These were the best fun years as well!
I got my first break from the campus itself. I realize now that it was not just studies, but the overall development which took place at Amity which helped me climb the corporate ladder. I thank the institute and the founders from the bottom of my heart.
Ashim Das Mathur
Batch 1997-1999
Senior Director Marketing,
Emerging Markets (India, SEA, MEA & ANZ)
Dolby Laboratories
---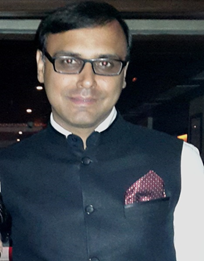 I derived inspiration from Amity Business School's dissemination of pathbreaking knowledge and concepts that advanced my understanding and practice of management. This was accomplished through the accomplished faculty offering a global perspective.
Amitabh Bhatnagar
Batch 2006-2008
Vice President – BCCL
Bennett Coleman & Co. Ltd.(Times Group)
---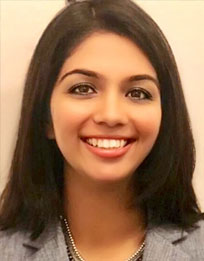 "Someone once said the fruit of your own hard work is the sweetest. So true! I am a believer of hard work. I was part of Amity Business School MBA HR Class of 2010 – 2012.
The concepts and the study methodology used in the program helped me to grow my professional skills. Plus wide variety of course options made it easy to choose as per my career aspirations and goals.
Alongside having language course made me a bilingual person, which is an asset for anyone who wants to relocate.
I would like to that all the faculty members from bottom of my heart".
Sharvi Raghuvanshi
Batch 2010 – 2012
Compensation Specialist
The Bank of Nova Scotia, Canada
---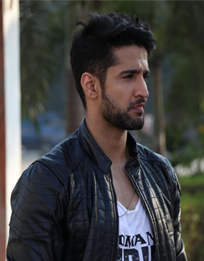 For you to expect better things in life, you first have to focus on getting better as an individual - carrying an open mind willing to accept, learn and grow by constantly upgrading or adding to your skill sets/experiences.
I've always believed, Amity University with its massive campus, plethora of activities/facilities/talks/conferences and faculty members that are always happy to help and guide you - sky is the limit.
In the two years, I spent at Amity, I grew exponentially as I learnt from all my brilliant teachers, fellow students and all the opportunities that challenged me and played a crucial role in shaping what I have become today.
Rupin Pahwa
Batch 2008-2010
Singer, Actor, Composer, Lyricist and Ex-Googler